Unfortunately we cannot click our fingers and make rain fall from the skies, and given that almost our entire country is currently in drought, or on some form of water restrictions, we need to ensure that we utilize every possible form of water available to us. Not only for us, but for our future generations.
We focus a lot of our attention nowadays on making all forms of water usable to some degree.
Whether it be treating dam, creek or tank water and turning it into the highest quality drinking water, or treating bore water for use around the home, for Irrigation, or on the gardens... we do it all!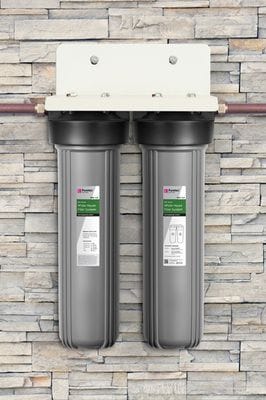 The Purpose of Combining a Sediment and Carbon Filter
When filtering water, there are 2 main aspects you need to block out:
Dirt and Sediment (best filtered out with a Sediment Filter)
Chemicals (best filtered out with a Carbon Filter)
The cheapest and most effective way to do this is to use a Sediment Filter first to remove the dirt and sediment particles, followed by a Carbon Filter to remove any chemical aspects. Using a sediment filter in front of the more expensive Carbon Filter helps to avoid premature blocking of your Carbon Filter therefore prolonging its life.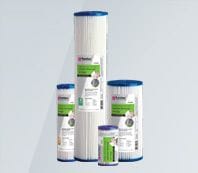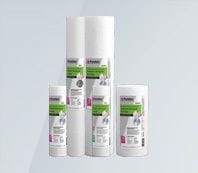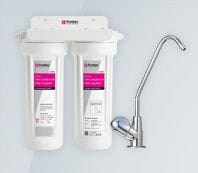 Single Counter Top Kits
Twin Under sink Kits
Quick Connect Kits
Portable Reverse Osmosis Kits (for Fluoride Removal)
4 Stage Under sink Reverse Osmosis Kits (for Fluoride Removal)
"All of House" Kits (for all of house tank/bore water filtration)