Total Water Services
We are professionals in irrigation systems, water pumps,
submersible pumps, pool pumps, filtration, filters, wastewater treatment
Total Water Services offers commercial and domestic water pumps based in Brisbane. We service all of Brisbane, South East Queensland and beyond. For further information call us direct (07) 3800 3177.
Total Water Services can provide the whole package from domestic and small scale irrigation applications to pool equipment and supplies. You can now purchase via our Online Store.
We can help you get water where it is needed most using the most water efficient and highest quality products on the market.
Come and speak to one of the experienced team to discuss your needs, as we provide advice in all pump and irrigation supplies and products including:
Household pressure pumps
Bore pumps
Irrigation pumps
Sullage pumps
Flood Pumps
Diesel pumps
Tanks
Design, Sales, Service & Repairs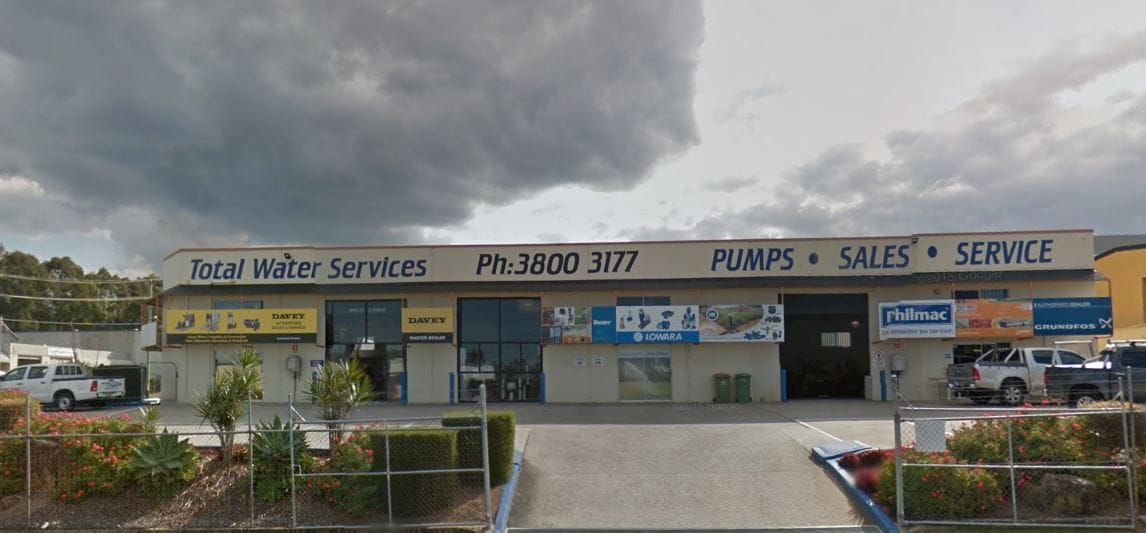 At Total Water Services we have a fully equipped workshop at our Hillcrest, Brisbane store. We provide service and repairs on pumps and irrigation supplies.