Watering False Grass?
Posted by Annalise on 4 May 2021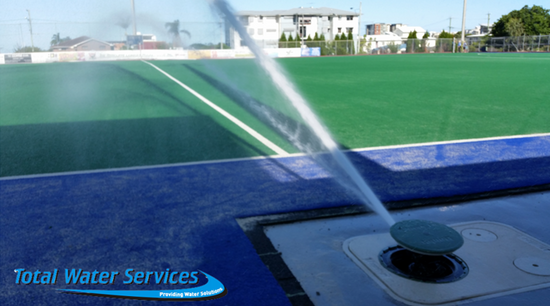 Total Water Services comes across it's fair share of interesting jobs.
Like here, where we have a hockey field of false grass being watered down by an irrigation system that TWS installed.
Why are we watering false grass? Because this softens the grass, slows the ball down and prevents injuries to players.
Author:Annalise