Puretec Water Filter Winter Special
Posted by Andrew Visca on 2 July 2019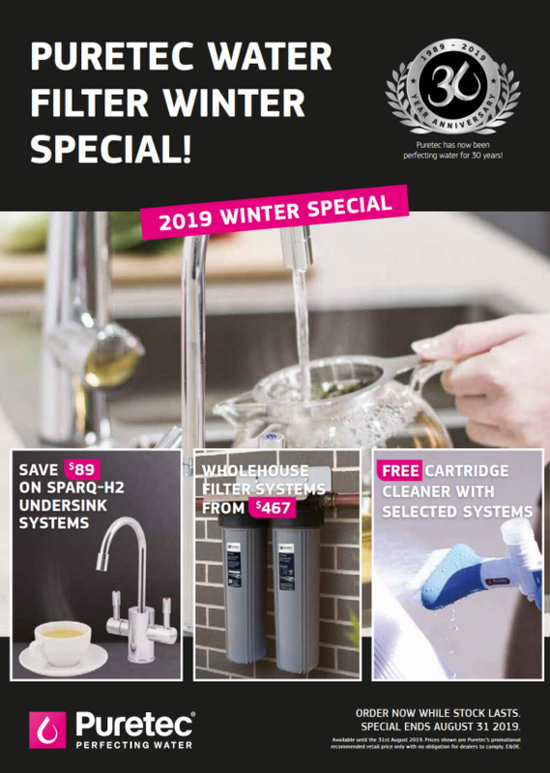 Puretec Water Filter Winter Special!
If you are in the market to buy an undersink water filter, whole house water filter system or you are after the convenience of steaming hot water at an instant, NOW is a great time to have a look at Puretec's water filter winter special.
Promotion is available now until 31st of August.
Please click the link below to see the digital version of the Puretec water filter winter special.
https://puretec.com.au/site/pdfs/Puretec%20Winter%20Special%20AU%20lr.pdf
Author:
Andrew Visca
About: Counter Sales