Domestic Watering
Posted by Darren Dodson on 13 February 2015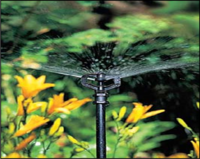 Total Water Services has extensive experience in nursery as well as commercial applications which enables us to apply the same principles to domestic irrigation systems.
We can assist you in choosing the most suitable home irrigation system for your needs. No matter how large or small Irrigation systems are the best way to conserve water by making sure it is applied directly to gardens and lawns.
We have staff with extensive knowledge on how to supply you with the right pumping and water treatment system to suit your domestic water supply system. We can supply everything you need from bore pumps and pressure systems to tanks, water filters and disinfection units.
It is sometimes difficult to decide which system will work best for your garden and often your home gardens are constantly evolving which makes deciding which system to use. The options are limitless from a small garden to a large garden on acreage. Total Water Services can help you design a system that is able to grow with your garden and your ideas.
It costs nothing but a bit of time to come down to our Hillcrest shop and have a chat to one of our irrigation specialists. Why not just come down and have a look around our store you may be surprised at what we actually have in store.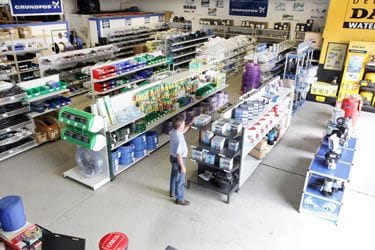 Author:
Darren Dodson
About: Senior Consultant Commercial/ Nursery Project Sales Total Water Services