Dab Extended Warranty
Posted by Andrew Visca on 22 October 2018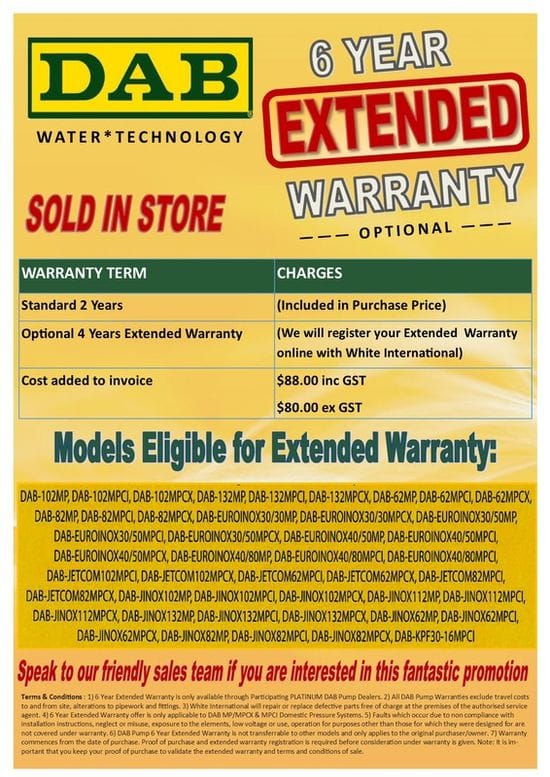 Dab Pump Extended Warranty
White International are offering customers an extended Warrany on selected DAB pumps for the cost of $88.00 inc GST you can extend the normal 2 year warranty to a 6 year warranty.
This is a great opportunity to give you peace of mind knowing your pump will be covered for an exteded period.
If you are looking for a Dab pump come and see one of our friendly sales team at our Hillcrest Store and they can help you with selecting the best pump for your needs.
Pumps covered by this offer are listed below.

Author:
Andrew Visca
About: Counter Sales