DAB & Bianco Mid Year Pump Sale
Posted by Andrew Visca on 1 May 2019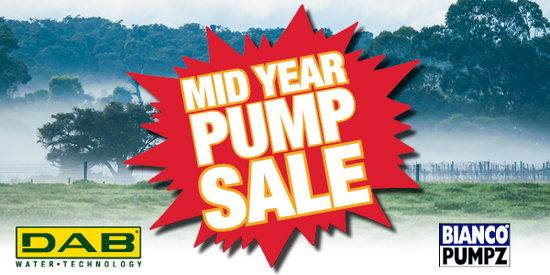 DAB & Bianco Mid Year Pump Sale
Whether you need a pump for your house, garden, farm or bore hole. DAB & Bianco offer great savings on a range of pumps within this promotion.
Come into our store and check out these awesome deals on these reliable pumps featured on the mid year pump sale
Promotion available 1st of May until 31st of July.
View the brochure HERE
Author:
Andrew Visca
About: Counter Sales