Pool Pumps in Brisbane
Total Water Services specialise in pool pumps in Brisbane. We supply the highest quality brands including:
---
Davey Pool Pumps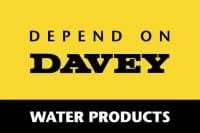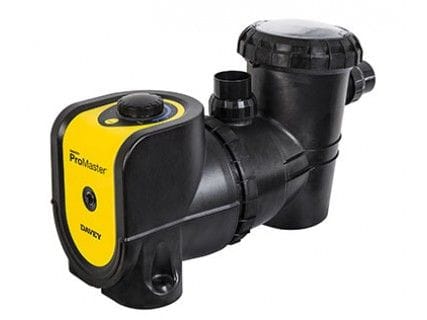 Davey's ProMaster VSD200 ECO - The Super Quiet Innovative Pool Pump

8 star energy rating ProMaster Pool Pump Davey's ProMaster® Variable Speed pool pump offers water-cooled, super-quiet operation with high efficiency, making it the ideal choice for today's swimming pools.
The energy efficient 8 Star energy rating offers up to 70% lower energy use than a traditional fixed speed 1hp pump. The little brother to the NEW VSD400 - coming soon!

APPLICATIONS
Ideal for swimming pool applications such as:
Filtration
Suction & in-floor pool cleaning system
Backwashing
Water features
Spa jet operation
Solar pool heating
Gas and heat pump spa & pool heating
---
Onga Pool Pumps
Pentair is the world leader in innovative and dependable swimming pool and spa equipment. Reduce your pool's energy costs with Pentair/Onga eco-friendly pumps.
Pool Pumps
Product Code
Description
ON-LTP1100
Pool Pump 1.5hp 1100 watt
ON-LTP750
Pool Pump 1 hp 750 watt
ON-PPP1100
Pantera Pool Pump 1.25 hp
ON-PPP750
Pantera Pool pump 1 hp
ON-SF1500100
Pool Pump Silentflo 1500W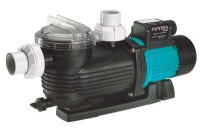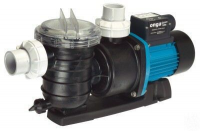 ---
Waterco Pool Pumps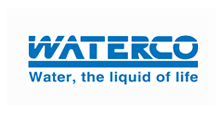 Waterco high performance pumps are designed commercial and extra large pools Waterco high performance pumps provide the extra power needed to cope with ancillary systems like water features and in-floor cleaning. Vacuum cleaning and swim spa jets.
Supastream Pool Pump

The Supastream pump is a general purpose pump designed for use in mid sized swimming pools and low pressure water re-circulation applications.

Turboflow Pool Pump

TurboFlo is a hydraulically efficient, high performance pump designed for pools and spas with high power requirements. It has an adjustable wet end which can be configured to suit up to 5 different plumbing conditions.

Supatuf Pool Pump

The Supatuf pump is ideal for large domestic swimming pools with ancillary systems such as heating, infloor cleaning, fountains,vacuum cleaning and swim jets.
The powerful, energy saving range of Waterco pumps is designed to deliver all the power you need to cope with the modern day swimming pool. Your team will show you how Waterco pumps incorporate the latest pool technology to deliver the right combination of performance, noise reduction and energy savings for your pool. Waterco is at the forefront of pump technology including:
Efficient Impeller and Diffuser Design
The pump's impeller and diffuser design maximises the hydraulic output of the pump while minimising turbulence. The pump's efficient hydraulic performance shortens run times and reduces energy consumption leading to lower operating costs.
Engineered Durability
The pump body is manufactured utilising state of the art engineering plastic moulding.